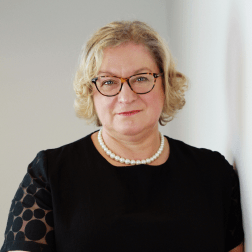 Mary is an Airbnb Superhost, one of the first RTB accredited "Betterlet" landlords and the first female committee member of the largest landlord association in Ireland, the IPOA.
About Mary Conway
My background is in nursing for over 30 years and I have lots of experience helping people deal with life's big challenges. I have a passion for property and I have been a residential landlord for almost 25 years. I have considerable experience dealing with student lets, HMO (Houses of Multiple Occupancy) and apartment letting.
I have been letting and managing property full time since 2015 when I gave up nursing. I went back to college and studied for my PSRA license. I began Janus estates in 2019 in with the aim of helping families navigate through changes often associated with age and lifestyle transitions. This includes changes due to illness, bereavement, separation, divorce or helping a family to prepare a house for sale after the death of a loved one.
Why Janus?
Janus is the Roman god of new beginnings, gates , doorways and keys Janus frequently symbolised change and transitions such as the progress of past to future, from one condition to another, from one vision to another, and young people's growth to adulthood.

He represented time, because he could see into the past with one face and into the future with the other. The month of January was named after Janus. We chose Janus as our company name as we see moving home as a new beginning while recognising and acknowledging the past in the old home.